Who? You!
Many of us would self describe as being a liason, advocate, or my favorite, school mom. There can be an invisible barrier between our language learners and monolingual student body and faculty. This is not an unfamiliar role. It is this very role, which is exciting! EL teachers are uniquely positioned to carve out a door to coding for our students.
I recently had the privilege of meeting such passionate educators in Prince George County in Maryland who are about to launch into a semester long class through Loyola University on integrating coding in English language learning. I'm also thrilled to present soon at the 2023 Virginia English Supervisor's Association on Coding for ELs. The movement is beginning!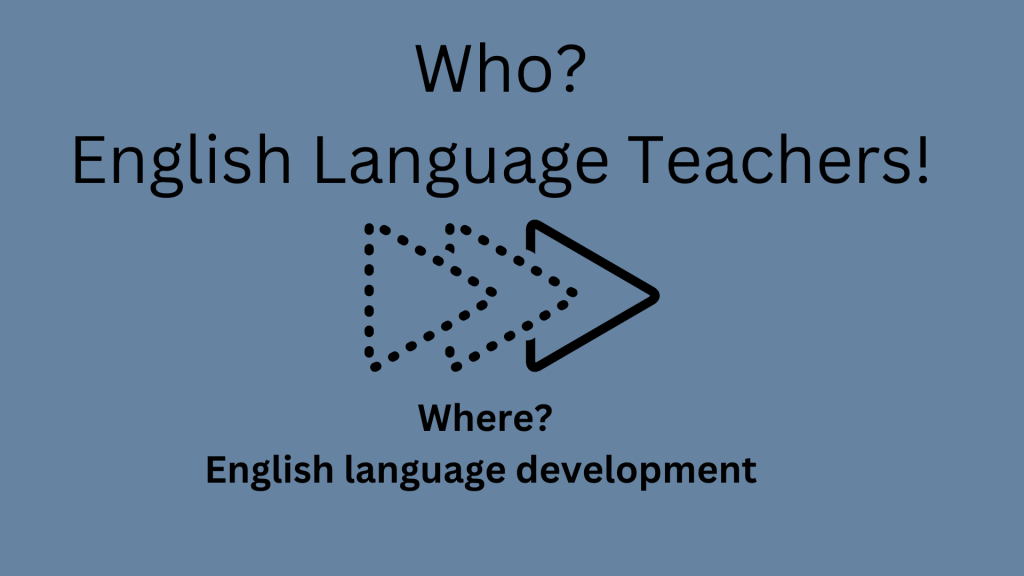 How?
If you're reading this and an ESL teacher, you are familiar with language acquisition supports because you regularly utilize them as you craft your lessons. What are some opportunities for language development in a coding lesson?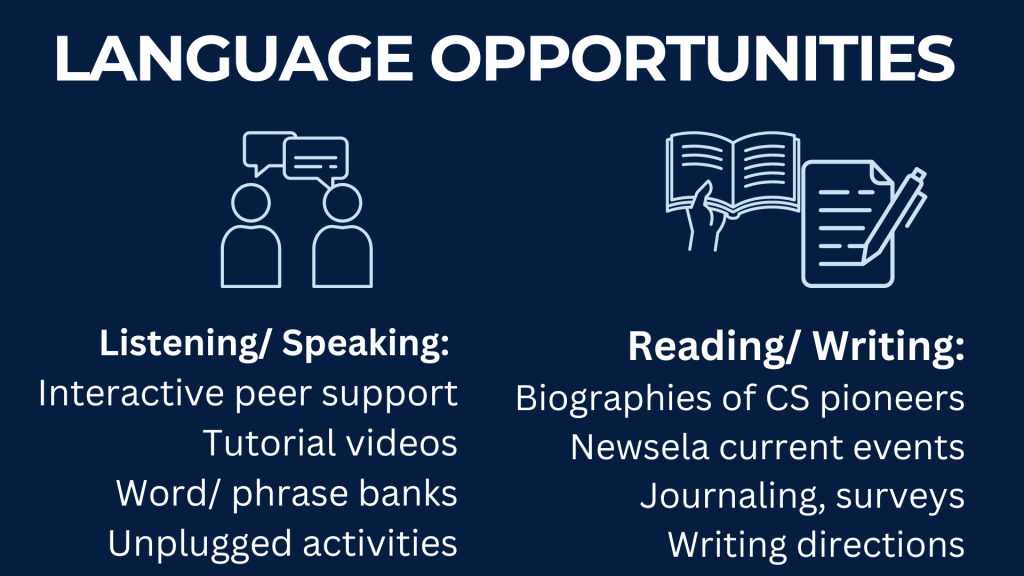 Tutorial Videos
Today let's dig in to tutorial videos. Before I start my students on a coding assignment, they watch an accompanying tutorial video.
I have found that tutorial videos for CS platforms like CS First for Google and Code.org do not assume background knowledge. Further, they are unparalleled in their step-by-step, explicit breakdown. They are created for those with no coding experience. This approach is unsurprising– computer scientists are computational thinkers who regularly communicate with machines whose algorithmic needs demand explicit, precise, perfect directions. Their slow, careful explanations are a boon for our students! Boom!
These tutorial videos are listening practice. These platforms often make their videos accessible in an alternative format. CS First for Google, for example, makes its videos downloadable. Code.org publishes its videos on YouTube. This provides opportunity for the EL teacher to embed comprehension questions in educational platforms. I link them in Edpuzzle or Nearpod.
The kinds of comprehension questions I embed teach my EL students the importance of context, multiple meanings of words, and difference between general vocabulary and technical vocabulary usage. Check out an example with my commentary HERE!
Some questions read:
The best synonym for "sprite" in computer science is______.
A. drink.
B. character.
Click the code tab and select the "Looks" menu. The word "menu" here means ______.
A. a list of appetizers, lunch, drinks, and dinner options.
B. a list of direction options that can be selected.
Blocks from the event menu tell the computer when to run code. This can be best described as:
A. cause & effect
B. explain & reexplain